Welcome to our streamlined tenant services hub! Managing your residency with us is made simple and convenient through our dedicated online portal on "Rent Café." Here's how you can make the most of it:
Rent Payments Made Easy
Pay your rent hassle-free through our secure online portal on "Rent Café."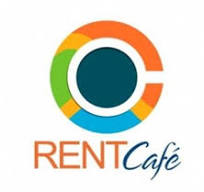 Signing Up
Register for "Rent Café." Click here to start making online payments and service requests.
Important Note
Please be aware that the initial sign-up process for "Rent Café" must be completed on a laptop or PC and cannot be done via mobile devices.
Guided Walkthrough
Need help navigating the process? Download a detailed walkthrough. Click here and here to guide you through the steps.
*For your convenience, you can also contact the management office to request a specific registration email be sent directly to your email on file.
Access Anytime, Anywhere
Once registered, download the "Rent Café" app for IOS or Android devices to manage your residency on the go.
Submit Service Requests Effortlessly Through the App
With the "Rent Café" app, submitting service requests for your unit becomes seamless. Simply log in and lodge your request whenever needed.
Our goal is to ensure your experience with us is as convenient as possible. Get started with "Rent Café" today and enjoy simplified rent payments and service requests at your fingertips!
If you need assistance, please contact the Management office.